At FABLAB Manorhamilton we offer a range of digital fabrication tools that can help your start-up or existing business to develop new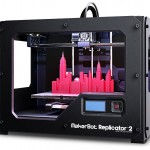 ideas and products.
3D Printing – Custom-build parts or entire products rapidly from strong and durable plastic filament. Take an idea, create a digital 3D model using open source CAD software and print it in the real world. Using 3D printing it is easy to quickly prototype, refine and re-prototype to achieve the exact product you desire.
Laser Cutting – Using a safely enclosed and focused laser beam almost any non-metallic material can be accurately cut into any shape. Computer designed 2D graphics and drawings can be accurately cut time after time to produce perfect wood, plastic, cardboard, textiles, leather or paper items.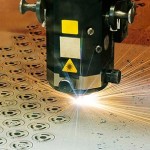 Laser Engraving and Etching – Using the Laser Cutter in Engrave mode complex graphics and text can be engraved or etched into almost any non-metallic material and even into coated metals or marble. If a picture can be printed in B&W by a standard inkjet printer, it can be engraved by the Laser Cutter.
Vinyl Cutting – Reproduce computer designed 2D graphics, logos, signs and packaging on adhesive vinyl sheets for application on to flat or curved surfaces. Create a wide range of custom signage, branded products and multi layered designs in almost any colour imaginable. Can also be used to cut stencils for PCB design.
SRP Milling – Subtractive Rapid Prototype Milling takes a 3D CAD file and carves a solid block of wood, plastic, or high density foam into the physical object at very high precision. When prototype strength and accuracy are required an SRP Mill is the right machine. Can also be used for etching and drilling custom Printed Circuit Boards (PCBs).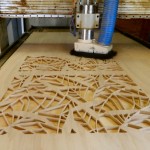 CNC Router/Mill – A CNC Router is a multi-purpose computerised tool that can cut, drill, shape and machine in the same way as traditional hand & power tools. It can move in X, Y and Z axes and so is capable of doing large scale carving in 3D and shape cutting in 2D simultaneously.