Young Robot Makers Camp- August 4th-7th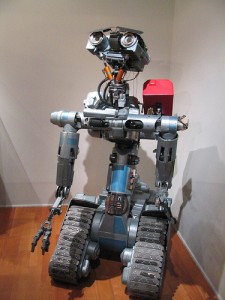 FABLAB Manorhamilton invites all children aged 12 to 16 to enter the world of Robots and over a 4 day camp to design, build and program their own robot to take home. The camp will introduce you to the tools of electronic prototyping, and making things with computer controlled machines. You will spend each day building up the body, brains and senses of your robot and customising it to look the way you want. The emphasis is on being creative, having fun, making a great 'Bot and learning some new skills along the way. No previous electronics or programming experience is required. All materials and parts will be provided but young roboticists will need to bring a laptop with them each day.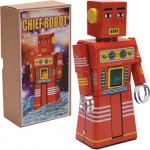 DAY 1
We start by looking at our favorite robots and some of the things that robots can (and can't) do. Our robot kit will be introduced and we will look at the component parts that make up the robot and plan how we can customise the robot to look how we want it. The software that we will be using to program our robot and the design software we use for making our robots body art will be installed.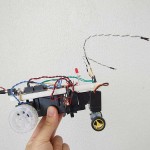 DAY 2
We start to make some electronic circuits using the prototyping breadboard and today we explore how robots sense their environment. The Arduino Microcontroller is introduced as the brain of our robot and we will experiment with Ultrasonic and Infrared sensors and hear how we can give our robot a voice.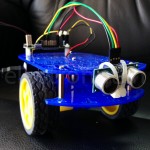 DAY 3
Today we look at how robots move and interact with their environment and we will be building the motor control mechanism to allow our robot to move and navigate. We will start the programming of our robot and think up some challenges for it to overcome.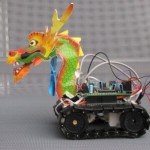 DAY 4
We complete the build of our robot and spend some time customising its looks using the FABLAB machines and design software. Our robots are ready to go home and explore their new world, have fun and scare the cat!
Tuesday 4th August – Friday 7th August – 10:00am to 2:30pm
All materials are provided and all children get to keep their Robots but please bring a laptop and a packed lunch each day.
Early Bird Price before Sunday 5th July – €80 per child.*
After Sunday 5th July – €90 per child.*
Call 087-628-6808 for availability and bookings or
*Credit card charges apply to online bookings – please call for alternative payment options.
You might also like to see our other summer camp – YOUNG DIGITAL MAKERS